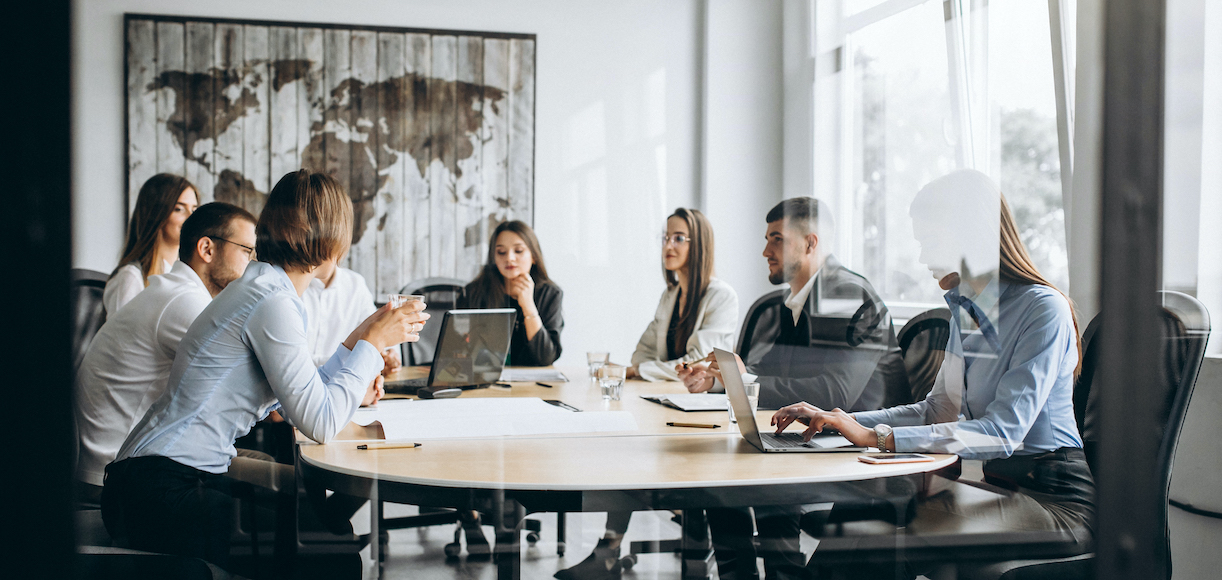 Under SinoGulf we align an experienced group of diverse engineers, quantity surveyors, finance professionals, structuring experts and asset managers to develop investment opportunities that are real estate development focused. From land selection to lease-up, the focus is on the investment performance. Every decision, in every department, is made only when we are collectively sure it will improve investor return.
STAFF:
We have one of the lowest senior staff turnover rates in the industry. Our senior executive has been together for almost a decade and key division heads have all been with the company for five years or longer. This longevity creates cohesion and a deep appreciation between disciplines, which fosters collective decision making. Procedural and risk management requirements are understood and appreciated at the highest levels and hence adherence to them is high.
COMPLIANCE:
As a DFSA regulated company SinoGulf adheres to the best in class compliance and corporate governance. All aspects of anti-money laundering and client due diligence are undertaken on a regular basis. Risk and compliance training for all staff is undertaken annually and many elements of compliance are integrated into operational activities to ensure adherence and wider appreciation of the requirements by staff.
RELATIONSHIPS:
Real estate development is about understanding the capabilities and limitations of your suppliers. These include legal, design, project management, construction etc. As SinoGulf has been operating in the region for over a decade we have a granular knowledge of not just the best operators, but our preferred employees within those organisations. As such we can ensure a high degree of skill and commitment to all elements of our projects.
OPERATIONS:
We ensure operationally that all decisions are made collectively. Typically the pressures on one department directly oppose another e.g. the estimated cost of a development. The DM group wants to ensure there are sufficient funds to build a quality building with skilled resources while the AM wants to be able to demonstrate high returns to investors. We ensure that despite these differing objectives a collective and hence realistic and attainable set of expectations are set. Every quarter risk reports on all assets and funds are prepared to monitor and ensure active mitigation strategies are developed and executed.
FUNDING:
At SinoGulf we never simply assume funding will arrive. We never enter into a contract where the funds are not available. While this places a significant burden on the Corporate Finance team it mitigates one of the largest risks in real estate development.
CONTRACTING:
The nature of construction is that at some point in the development of an asset, the duration of which can be three years or longer, there will be a disagreement on responsibility and accountability. We ensure from the outset that when these eventualities arise we are covered under the contract. We have spent many years operating in these regions, we have built many assets and all these experiences and learnings are placed into our contracts to mitigate and allocate risk to where it is best managed.
Our Capabilities
Capital structure enhancement
Regulatory and client reporting
Debt negotiation
Legal council management
Risk management and mitigation
Debt arrangement
Contract administration
Performance optimisation
Fund management
Legal council management
Fund performance enhancement
more
Contact Details
SINOGULF (DIFC) LIMITED
Office 36,Floor 26,
Central Park Office Tower,
Dubai International Financial Centre,
PO Box 49929, Dubai, UAE

Telephone : +971 4 447 0795
Facsimile : +971 4 447 0794
Email : info@sinogulf.com



SINOGULF SAUDI ARABIA
Suite 103, Jarir Building,
Exit 10, King Abdullah Road,
PO Box 6795, Riyadh 11452,
Kingdom of Saudi Arabia.

Telephone: +966 11 246 9409
Facsimile: +966 11 246 9408