The Senior Executive Management comprises of the Chairman and Managing Director, CEO, CFO and Compliance Officer.
This group represents the Company publicly, ensures adherence to standards, regulatory requirements and internal process and challenges the status quo to ensure continued development and desire for growth.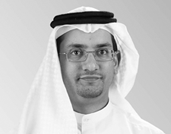 Hussain Saleh Bin Farid Al Awlaqi (BSc)
Chairman
Hussain is a leading member of the Islamic Finance community in the GCC and has held several senior executive positions in the industry for over 20 years. His Islamic investment experience encompasses capital arrangement, real estate securitisation, IPO's and merger activity throughout the MENA region. Leaving The International Investor (TII), as a Partner, Hussain founded SinoGulf in 2003.
Under his stewardship SinoGulf has developed into a successful regional fund/asset manager that adheres to and has at its core Islamic principals. Before joining TII Hussain worked for Abu Dhabi Investment Company.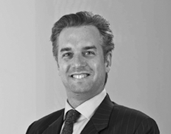 Andrew Clout (BSc)
Non-Executive Director
Andrew Clout is an experienced Board member and a seasoned financial professional with extensive expertise in the fields of product development and structured finance. He has worked exclusively in the Gulf region for over 16 years. Andrew co-founded SinoGulf in 2003, which under his leadership developed into a professional full service fund/asset manager with over 40 employees. Andrew represents all of SinoGulf's strategic interests and investments and holds numerous board positions in this regard. Prior to joining SinoGulf Andrew worked for The International Investor in Kuwait where he headed the TECOM portfolio of companies.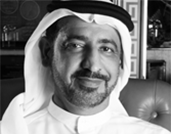 Ahmed Butti Ahmed
Non-Executive Director
Mr. Butti is a business man with wide experience who was previously holding positions of Executive Chairman of the Ports, Customs and Free Zone Corporation (PCFC) and Director General of Dubai Customs. He was appointed as the Assistant Director General of Port Rashid Affairs by His Highness Sheikh Mohammed Bin Rashid Al Maktoum. He carries with him more than 20 years of solid experience in Ports and Free Zones Authorities and he is considered among one of the most influential socio-economic figures in Dubai.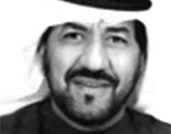 Mohammed Saeed Al Qassimi
Non-Executive Director
Mr. Al Qassimi established the Abu Dhabi Co-Operative Society and holds the position of Chairman and Managing Director. He then established Modern Investment & General Trading, based in Abu Dhabi which under its umbrella, he built the Mega Mall in Sharjah, and holds 40 percent shareholding in Afkar Financial and Property Investment LLC which runs the supermarkets chain (Mega Mart) and the furniture store 2XL in the northern emirates. Mr. Al Qassimi is one of the directors of Al Wifaq Finance Company, Reem Investment and Emirates Insurance Company.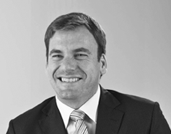 Chris Orrell (BSc Eng MBA CFA)
Executive Director
CEO
Chris started his career with SinoGulf in 2006 as the Chief Operational Officer, responsible for the building of internal capability and operational performance. During his time as COO, SinoGulf attained its DFSA license, assets under management quadrupled, including the establishment of IndustRE a several hundred million USD real estate fund and the number of professional staff grew five fold. Promoted to Chief Executive Officer in 2009, Chris is now responsible for the continued health, operational performance and growth of the company. Prior to joining SinoGulf Chris worked predominantly in professional services and financially regulated organisations including seven years with PriceWaterhouseCoopers in London and the UAE.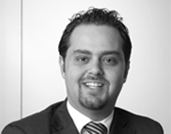 Wael Jundi (PhD MA MSc)
Non-Executive Director
Wael has 14 years experiences in financial services and investment management, with a focus on real estate sector. He joined SinoGulf's Corporate Finance team in 2006 where his main role was to arrange required financing for the Company's projects and managing relationships with investors. In 2011 Wael moved to manage the company's expansion in the Saudi market and established Al Sakan Al Farid company. Prior to joining SinoGulf he was in charge of real estate advisory projects at PriceWaterhouseCoopers in addition to other sectors in the UAE. Wael holds a PhD from Liverpool Business School focusing on GCC foreign exchange policies, a Masters degree in Banking and Finance, as well as a Masters degree in political science.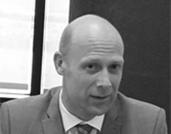 Andrew Hildreth (Bsc (Hons) MRICS)
Director
Head of Development Management
Andrew joined Helios-SinoGulf in 2009. He has over 20 years experience in the real estate and construction industry. Prior to joining Helios-SinoGulf, he worked for Helios Properties Plc as a Development Manager responsible for the planning and development of major logistics parks in Germany with CBRE Investors and in Romania with Heitman and GE Real Estates. Andrew also held senior positions within leading international project management and cost consultant companies such as EC Harris, Davis Langdon and Gardiner & Theobald. He holds a first class degree in Quantity Surveying and is a member of the Royal Institution of Chartered Surveyors.

Nancy Samy (BComm)
Company Secretary, Head of Professional Support
Nancy joined SinoGulf in 2008. She has over 10 years of experience in the Administration and Professional Support field. Prior to joining SinoGulf, she worked for FedEx Egypt in a number of functions including; as the Franchise Service Support Manager, and as the Managing Director's Office Manager - with the responsibility for providing seamless support, recommendations and solutions to the business to meet the issues & challenges that franchisees need to face for their successful growth - in addition to acting as the franchisees' liaison with FedEx's HQ departments such as Operations, Learning Group/Training, Finance and Marketing. Nancy holds a first a Bcs degree and Executive Management Diploma from the American University in Cairo.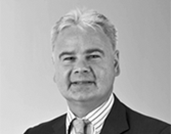 Rod Ellen (BComm)
Director, Compliance Officer
Rod has over 15 years' senior experience in Compliance, most recently as Head of Compliance for HSBC's Corporate, Investment Banking and Markets Business in the UAE. Rod was previously Head of Compliance at Barclays' European Retail Operations, a Senior Manager in HSBC's International Compliance and the Head of Compliance at Citibank Frankfurt. After qualifying as a Chartered Accountant with Deloitte, Rod worked for Citibank in its Internal Audit, Treasury Operations and Financial Forecasting departments.
Contact Details
SINOGULF (DIFC) LIMITED
Office 36,Floor 26,
Central Park Office Tower,
Dubai International Financial Centre,
PO Box 49929, Dubai, UAE

Telephone : +971 4 447 0795
Facsimile : +971 4 447 0794
Email : info@sinogulf.com



SINOGULF SAUDI ARABIA
Suite 103, Jarir Building,
Exit 10, King Abdullah Road,
PO Box 6795, Riyadh 11452,
Kingdom of Saudi Arabia.

Telephone: +966 11 246 9409
Facsimile: +966 11 246 9408